Canali Tv in chiaro su Hotbird Eutelsat 13° Est
La lista che segue è stata elaborata tramite ricevitore satellitare free to air Strong e l'ausilio del software CoXo Editor (e dell'immancabile Excel).
Il monitoraggio si riferisce a ciò che la parabola orientata su Hotbird Eutelsat 13° Est è riuscita a captare il 27 luglio 2017 alle ore 10.30. Numero: 507 tv.
Tale elenco si limita a ordinare i canali free to air per: frequenza, lingua (dove non è presente viene indicata come "vuoto") e nome emittente.
Tutte le frequenze sono in GHz.
H indica la polarizzazione orizzontale.
V indica la polarizzazione verticale.
Il valore dopo la polarizzazione indica il symbol rate (ad esempio 27500).
La sigla HD è acronimo di Alta definizione.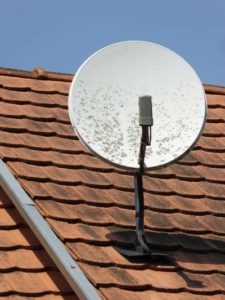 Ecco alcune sigle delle lingue presenti:
pol = polacco
eng = inglese
fra = francese
deu = tedesco
ita = italiano
spa = spagnolo
dut = olandese
hun = ungherese
rus = russo
arm = armeno
tur = turco
ira = iraniano
ara = arabo
far = farsi
per = persiano
hin = hindi
| | | |
| --- | --- | --- |
| Frequenza | Lingua | Nome |
| 10719 V 27500 (ZF 969,13V,0kHz) | pol | TVP INFO HD |
| 10722 H 29900 (ZF 972,18V,0kHz) | (vuoto) | C4K360 |
| | | TRAVELXP 4K |
| 10758 V 27500 (ZF 1008,13V,0kHz) | pol | 4Fun Dance |
| | | 4Fun Gold Hits |
| | | 4Fun.TV |
| | | STARS.TV |
| 10775 H 27500 (ZF 1025,18V,0kHz) | eng | 4U TV |
| | | Album TV |
| | | Beitolabbas TV |
| | | CATV |
| | | Extreme Sports |
| | | Home and Health TV |
| | | ICM1 TV |
| | | IR Cama 1 TV |
| | | IR Cama 2 TV |
| | | IR Cama 3 TV |
| | | IRAN INTERNATIONAL |
| | | ITN TV |
| | | Janatol baghie TV |
| | fra | Now TV |
| | ira | Nat Geo Farsi |
| | (vuoto) | IRAN TODAY |
| | | Merci TV |
| 10796 V 27500 (ZF 1046,13V,0kHz) | pol | HIP HOP TV |
| | | TVS |
| | | VOX MUSIC TV |
| 10815 H 27500 (ZF 1065,18V,0kHz) | ara | I24 News Arabic |
| | dut | BVN |
| | eng | I24 News English |
| | (vuoto) | CNL |
| | | Fashion |
| | | HCTV |
| | | Music Box Russia |
| | | TBN Russia |
| | | Thai Global Network |
| | | The Word Network |
| | | TVK |
| | | Ukraine 24 |
| | | Vozrojdenie.tv |
| | | VTV4 |
| 10853 H 29900 (ZF 1103,18V,0kHz) | eng | Canale Italia |
| | ita | ALL IN |
| | | Diva Futura |
| | | Italia Channel |
| | | Julie |
| | | Lombardia Sat |
| | | Made in Italy |
| | | MEDITERRANEOSAT |
| | | Napoli TLA |
| | | Nostradamus |
| | | Pianeta TV |
| | | Proposte d`investimento |
| | | Q13 AutoMoto Tv SD |
| | | Quore TV |
| | | RolandoSat |
| | | Shop Windows TV |
| | | SPORTELEVISION |
| | | Sposa TV HD |
| | | TELEAKERY |
| | | TELECAMPIONE |
| | | Telemodena |
| | | TRC |
| | | TRMNETWORK |
| | | TV Art Live |
| | | Viva L`Italia |
| | (vuoto) | Lazio TV |
| | | Mediatext.it |
| 10873 V 27500 (ZF 1123,13V,0kHz) | ara | Al Aoula Inter+L |
| | | Arrabiaa |
| | eng | Al Aoula Inter |
| | | Al Maghribia |
| | | Arriadia |
| | | Assadissa |
| | fre | Medi1 TV |
| | tac | Tamazight |
| | (vuoto) | Al Aoula Inter HD |
| 10892 H 27500 (ZF 1142,18V,0kHz) | pol | 4804 |
| | | 4811 |
| | | PR4849 |
| 10930 H 30000 (ZF 1180,18V,0kHz) | eng | Shant Premium HD |
| | ita | Fight Network BK |
| | | HSE24 HD |
| | (vuoto) | Armenia HD |
| | | Pescare & Cacciare TV |
| | | Shant Music HD |
| | | Telemarket For You |
| | | UATV |
| 10949 V 27500 (ZF 1199,13V,0kHz) | eng | Al Hiwar |
| | | CNBC PE Hot |
| | | EWTN Catholic |
| | | Noursat |
| | | SAT 7 Pars |
| | far | Velayat TV |
| | per | IMAM HUSSEIN 1 |
| | (vuoto) | ABALFADHL ALABBAS (P.B.U.H) TV |
| | | Al Fady |
| | | DMC |
| | | IMAM HUSSEIN 3 |
| 10992 V 27500 (ZF 1242,13V,0kHz) | ita | Rai 1 |
| | | Rai 2 |
| | | Rai 3 |
| | | Rai News 24 |
| 11034 V 27500 (ZF 1284,13V,0kHz) | ara | TV CORAN |
| | | TV TAMAZIGHT |
| | eng | 8 TV RU |
| | | CGTN |
| | | ROSSIYA24 |
| | | RTR |
| | | RUSBestseller |
| | | Shanson TV |
| | | THT |
| | fre | 2M Monde |
| | rus | NTV MIR |
| | | STS International |
| | tur | TRT TURK |
| | (vuoto) | Ganj e Hozour TV |
| 11054 H 27500 (ZF 1304,18V,0kHz) | ½«I | MC EU |
| | deu | MEDIA BROADCAST – Test 3 |
| | | MEDIA BROADCAST – Test 4 |
| | | MEDIA BROADCAST – Test 5 |
| | | MEDIA BROADCAST – Test 6 |
| | | MEDIA BROADCAST – Test 8 |
| | | ZDF |
| | eng | ARTI TV |
| | | DW (English) |
| | | Gala TV |
| | | PerGeoTV-Test |
| | per | Persian Star 1 |
| | | Persian Star 2 |
| | | TMTV |
| | (vuoto) | Payam e Afghan TV |
| | | Suryoyo Sat |
| 11137 H 27500 (ZF 1387,18V,0kHz) | eng | Al Jazeera English |
| | | Al Jazeera English HD |
| | | Bloomberg European TV |
| | | GEM TV |
| | | Manoto 1 |
| | | NHK World |
| | fra | TV5MONDE EUROPE |
| 11179 H 27500 (ZF 1429,18V,0kHz) | pol | TVP Polonia |
| | (vuoto) | Al Karma TV-ME |
| | | CTV AP |
| | | Juwelo |
| | | Khatereh |
| | | Marjaeyat |
| | | Payam-E-Afghan |
| | | TOHEED |
| 11200 V 27500 (ZF 1450,13V,0kHz) | eng | Angel TV Europe |
| | | ETV |
| | | GOD TV UK |
| | | GUNAZ TV |
| | | MTA International |
| | spa | Al Waad |
| | (vuoto) | !mwl3a 3lik |
| | | anta 7iate |
| | | Arab Fun 2 |
| | | El Sharq |
| | | KICC TV |
| | | lo3b whob |
| | | Mohabat |
| | | nar elhob |
| | | Universal Somali TV |
| 11240 V 27500 (ZF 1490,13V,0kHz) | eng | Babylon TV |
| | | France 24 (in English) |
| | | NOVIY_MIR |
| | fra | France 24 (en Francais) |
| | (vuoto) | Al-Hayat |
| 11296 H 27500 (ZF 1546,18V,0kHz) | eng | CBC_Azerbaycan |
| | | WESAL HAQ |
| | one | News Channel |
| | (vuoto) | HAWZA ILMIYYA TV |
| | | YEMEN TV |
| 11317 V 27500 (ZF 1567,13V,0kHz) | (vuoto) | Kanal Hayat |
| | | RT Arab |
| | | Rudaw |
| | | Russia Today |
| 11334 H 27500 (ZF 1584,18V,0kHz) | arm | Armenia TV |
| | | ARMPUB TV |
| | eng | Daystar |
| | | Sonlife |
| | por | RTPi |
| 11393 V 27500 (ZF 1643,13V,0kHz) | pol | ESKA TV Extra |
| | | Mango 24 |
| | | MANGO 24_ |
| | | NTL |
| | | NUTA TV |
| | | Polo TV |
| | | POWER TV |
| | | TO!TV |
| 11471 V 27500 (ZF 1721,13V,0kHz) | eng | Angel TV |
| | | KALSAN TV |
| | | SNTV_HB |
| | | Somali Cable |
| | (vuoto) | Colombo TV |
| | | Hot Plus |
| | | Universal Somali TV |
| 11488 H 27500 (ZF 1738,18V,0kHz) | pol | PR5149 |
| 11526 H 29700 (ZF 1776,18V,0kHz) | deu | SRF info HD |
| | | Test14054 |
| 11541 V 22000 (ZF 1791,13V,0kHz) | ita | HSE24 |
| | | QVC |
| | | TG NORBA 24 |
| | (vuoto) | RTL 102.5 TV |
| | | Simaye Azadi HD |
| 11566 H 29900 (ZF 1816,18V,0kHz) | ara | BAHRAIN TV |
| | | Kuwait TV1 HD |
| | eng | Euronews English HD |
| | | TRT World HD |
| 11585 V 27500 (ZF 1835,13V,0kHz) | eng | CCTV 4E |
| | | CGTN |
| | | CGTN Documentary |
| 11604 H 27500 (ZF 1854,18V,0kHz) | deu | MEDIA BROADCAST – Test 1 |
| | | MEDIA BROADCAST – Test 10 |
| | | MEDIA BROADCAST – Test 11 |
| | | MEDIA BROADCAST – Test 12 |
| | | MEDIA BROADCAST – Test 13 |
| | | MEDIA BROADCAST – Test 14 |
| | | MEDIA BROADCAST – Test 15 |
| | | MEDIA BROADCAST – Test 16 |
| | | MEDIA BROADCAST – Test 17 |
| | | MEDIA BROADCAST – Test 18 |
| | | MEDIA BROADCAST – Test 19 |
| | | MEDIA BROADCAST – Test 2 |
| | | MEDIA BROADCAST – Test 20 |
| | | MEDIA BROADCAST – Test 21 |
| | | MEDIA BROADCAST – Test 22 |
| | | MEDIA BROADCAST – Test 23 |
| | | MEDIA BROADCAST – Test 24 |
| | | MEDIA BROADCAST – Test 25 |
| | | MEDIA BROADCAST – Test 26 |
| | | MEDIA BROADCAST – Test 27 |
| | | MEDIA BROADCAST – Test 28 |
| | | MEDIA BROADCAST – Test 29 |
| | | MEDIA BROADCAST – Test 30 |
| | | MEDIA BROADCAST – Test 5 |
| | | MEDIA BROADCAST – Test 6 |
| | | MEDIA BROADCAST – Test 7 |
| | | MEDIA BROADCAST – Test 8 |
| | | MEDIA BROADCAST – Test 9 |
| | eng | IRAN E ARYAEE TV |
| | | PerGeoTV-Test |
| | per | Lalish TV |
| | rus | TVRUS |
| 11623 V 27500 (ZF 1873,13V,0kHz) | eng | ERT World Europe |
| | | IMAM ASR TV |
| | fra | TV Congo |
| | nol | AL ZAHRA TV |
| | rus | BELARUS 24 |
| | (vuoto) | A3 |
| | | ARIRANG WORLD |
| | | CANAL ALGERIE |
| | | RTL 102.5 TV |
| | | SOYUZ |
| | | TRT Belgesel |
| 11642 H 27500 (ZF 1892,18V,0kHz) | EN | i24News HD English |
| | FR | i24News HD French |
| | ita | RADIOFRECCIA HD |
| | | RADIONORBA TV |
| | | RTL 102.5 TV HD |
| | | Tesory Channel |
| | (vuoto) | QVC HD |
| | | TV & TV |
| | | WINGA TV |
| 11662 V 27500 (ZF 1912,13V,0kHz) | eng | Antichita Chiossone |
| | | iTV Italia |
| | | Polonia 1 |
| | | Redlight Tv Promo |
| | | TELE 5 |
| | | Test GB 3 |
| | hin | MTA2-HD |
| | ita | Radio Italia Tv HD |
| | (vuoto) | Goldbet 1 |
| | | Goldbet 2 |
| | | Gold-Test |
| | | Padre Pio Tv |
| | | RETECONOMY |
| | | TEF Channel |
| | | Telespazio Test |
| | | TVA Vicenza |
| | | TVR International HB |
| | | UNIRESAT HD |
| 11681 H 27500 (ZF 1931,18V,0kHz) | fra | Arte HD |
| 11727 V 27500 (ZF 1127,13V,0kHz) | eng | Al Horreya (TBN Arabic) |
| | | Hillsong |
| | | JCTV |
| | | NEJAT TV |
| | | TBN Europe |
| | ita | TBN ITALIA |
| | rus | LIFE TV |
| | (vuoto) | Alice |
| | | ARIANA TV INT |
| | | Kanal Hayat |
| | | LIVECHANNEL |
| | | LIVECHANNEL b |
| | | LIVECHANNEL c |
| | | RTA |
| | | SCT PROMO b |
| | | SCT PROMO c |
| | | SCT PROMO d |
| | | SCT PROMO e |
| | | SCT PROMO f |
| | | SCT PROMO g |
| | | SCT PROMO h |
| | | SCT PROMO i |
| | | SCT PROMO j |
| | | SCT PROMO k |
| | | SCT PROMO l |
| | | SCT PROMO m |
| | | SCT PROMO n |
| | | SCT PROMO o |
| | | TBN Poland |
| | | TELESUR |
| 11747 H 27500 (ZF 1147,18V,0kHz) | ara | AD SPORT1 |
| | | AL SHARJAH |
| | | AL SHARQIYA |
| | | Dubai Sports 3 |
| | | Dubai TV |
| | | Sama Dubai |
| | | Sky News Arabia |
| | | YAS Sports |
| | | ZAD TV |
| | eng | Al Arabia |
| | | Orient News |
| 11804 V 27500 (ZF 1204,13V,0kHz) | ita | Camera Deputati |
| | | Rai Gulp |
| | | Rai Scuola |
| | | Rai Sport |
| | | Rai Storia |
| | | Senato |
| | | UNINETTUNO UNIVERSITY TV |
| 11862 H 29900 (ZF 1262,18V,0kHz) | ita | Real Time |
| 11919 V 29900 (ZF 1319,13V,0kHz) | ita | TgCom24 |
| 12034 V 29900 (ZF 1434,13V,0kHz) | ita | TV2000 |
| 12054 H 29900 (ZF 1454,18V,0kHz) | ita | .BLU |
| | | La Nuova TV |
| | | VENETO LINK |
| 12092 H 29900 (ZF 1492,18V,0kHz) | eng | PR3578 |
| | ita | PR3525 |
| | | PR3528 |
| | | PR3529 |
| | | PR3530 |
| | | PR3538 |
| | | PR3539 |
| 12111 V 27500 (ZF 1511,13V,0kHz) | ara | Al Jazeera |
| | | Al Jazeera Mubasher |
| | eng | AL-MAYADEEN |
| | hin | mta -muslim tv |
| | (vuoto) | Al Jazeera Documentary |
| | | Al Magharibia |
| | | Mekameleen TV |
| | | R.ItaliaTV |
| | | RIKSat |
| | | Sender Neu Jerusalem |
| | | Sender Neu Jerusalem 2 |
| 12149 V 27500 (ZF 1549,13V,0kHz) | eng | CCTV-4 |
| | | CNC-001 |
| | | Khane Film |
| | | SMTv San Marino |
| | ita | People TV-Rete 7 |
| | | TG NORBA 24 |
| | und | BAYYINAT |
| | | Kurdistan TV |
| | (vuoto) | BETHEL |
| | | Khabar TV |
| | | Tunisie Nationale |
| 12169 H 27500 (ZF 1569,18V,0kHz) | gre | ÂïõëÞ |
| 12226 V 27500 (ZF 1626,13V,0kHz) | (vuoto) | Alhurra HD 500 |
| | | CurrentTime HD 1 |
| | | CurrentTime HD 200 |
| | | DOS TV 340 |
| | | Persian TV 225 |
| | | Radio Farda 223 |
| | | RFE/RL Russian HD 230 |
| | | VOA HDTV Pilot 130 |
| | | VOA TV 100 (HB49-52) |
| | | VOA TV 240 (HB 49 – 56) |
| 12245 H 29900 (ZF 1645,18V,0kHz) | ita | Archinews24 |
| | | Diva Futura channel |
| | | E' TV Emilia R. |
| | | EURSAT |
| | | Fuego TV |
| | | Italian Fishing Tv |
| | | Lazio Channel |
| | | Loveworld |
| | | Mare TV |
| | | Mondo Shop |
| | | Music Life |
| | | Muzic TV |
| | | New Television |
| | | ONE Tv |
| | | Radio Radio TV |
| | | Reality TV |
| | | Roma Sat |
| | | Starsat |
| | | Superfluo |
| | | Telepiu' Channel |
| | | Venus Tv |
| | | Wine TV |
| 12322 H 27500 (ZF 1722,18V,0kHz) | eng | Angel TV |
| | | GALA 2 TV |
| | | KARBALA TV |
| | | RIT-TV |
| | | SHANTTV |
| | fas | BBC Persian |
| | ita | RADIONORBA TV |
| | | TG NORBA 24 |
| | SOR | Kurdistan 24 |
| | (vuoto) | VTC-10 |
| 12380 V 27500 (ZF 1780,13V,0kHz) | ara | Saudi – Sunnah |
| | eng | Al Alam News Channel |
| | | NABA TV |
| | hun | Euronews Hungarian |
| | rus | Euronews Russian |
| | (vuoto) | CGN |
| | | ERI TV |
| | | Hidayah-Albanian |
| | | Hidayah-Bosnian |
| | | Hidayah-English |
| | | Hidayah-French |
| | | Hidayah-German |
| | | Hidayah-Persian |
| | | Hidayah-Russian |
| | | Hidayah-Spanish |
| 12437 H 29900 (ZF 1837,18V,0kHz) | ara | ALKAWTHAR |
| | aze | SAHAR AZARI |
| | eng | iFILM English |
| | | PRESS TV HD |
| | fre | SAHAR (FR-BiH) |
| | per | HISPAN TV |
| | | iFILM |
| | | IRIB JAMEJAM |
| | | IRIB NASIM |
| | | IRIB QURAN |
| | | IRINN |
| | | SAHAR KURDISH |
| | urd | SAHAR UR |
| 12476 H 29900 (ZF 1876,18V,0kHz) | eng | AL RAYYAN EUROPE HD |
| | | KBS HD |
| | | RT Doc HD |
| | | RT HD |
| | gre | Euronews Greek |
| | ita | Euronews Italian |
| | | SUPERTENNIS HD |
| | | TELEPACE HD |
| | (vuoto) | ABU DHABI TV |
| 12520 V 27500 (ZF 1920,13V,0kHz) | ara | Med Music |
| | | Ronahi TV |
| | | STERK TV |
| | eng | AL MALAKOOT SAT â?? THE KINGDOM SAT  اÙ?Ù?Ù?Ù?Ù?ت سات |
| | | CIRA TV |
| | | FADAK TV |
| | | Kentron |
| | | PARS TV |
| | | SLNTV |
| | (vuoto) | Alaraby 2 HD |
| | | SYRIA TV ÊäáÒêèæ ÓèÑêÇ |
| 12558 V 27500 (ZF 1958,13V,0kHz) | ara | JEEM Europe |
| | (vuoto) | Baraem Europe |
| | | Canale Italia |
| | | Canale Italia 84 |
| | | Dua Channel |
| | | HADI TV3 |
| | | HADI TV4 |
| | | Hod Hod Nilesat |
| | | HODHOD arabic |
| | | HODHOD FARSI |
| | | Kalemeh TV Farsi |
| | | THAQALLYN  TV |
| 12597 V 27500 (ZF 1997,13V,0kHz) | ara | BBC Arabic TV |
| | eng | BBC World News |
| | | Euronews |
| | | RT Doc |
| | (vuoto) | 1TVRUS Europe |
| | | 1TVRUS Romania |
| 12616 H 29900 (ZF 2016,18V,0kHz) | ita | ClassTvModa |
| | (vuoto) | Bambini HD |
| | | Calcio HD |
| | | Cinema HD |
| | | Documentari HD |
| | | Intrattenim. HD |
| | | News HD |
| | | Primafila HD |
| | | Sky 3D |
| | | Sky Calcio Info |
| | | Sport HD |
| 12635 V 29900 (ZF 2035,13V,0kHz) | ita | Class HorseTv |
| 12654 H 27500 (ZF 2054,18V,0kHz) | ara | IQRAA |
| | | JORDAN TV |
| | | OMAN |
| | | Qatar TV |
| | | SAUDI1 |
| | | SAUDI-QURAN |
| | eng | ESC |
| | SDN | Tayba TV |
| | (vuoto) | Iraqia News |
| | | Libya ALwatneh |
| | | SUDAN TV |
| | | TEST |
| 12673 V 29900 (ZF 2073,13V,0kHz) | ita | AB Channel |
| | | i TV Italia |
| | | LA 8 |
| | | LA 9 |
| | | Parole di Vita |
| | | Shopping Tv |
| | | Telereporter |
| 12692 H 27500 (ZF 2092,18V,0kHz) | fra | BFM TV |